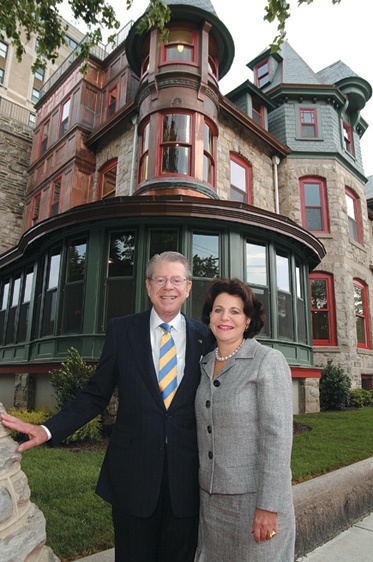 Located at 34th and Powelton, Ross Commons is one of the locations on campus to use Flex Dollars. Originally a built in 1888 as a railroad magnate's home, in 1999 this Victorian building was converted into a student center for the northern end of campusand in 2003 underwent a massive $5.2 million renovation. Today, there are three different locations within Ross Commons to buy food from: the Corner Cafe, which has sandwiches, salads, and coffee; the Grill, which has burgers, fries, and breakfast all day; and the 2nd Floor, which serves pizza and smoothies. As well, Ross Commons houses confortable lounges with computers and plasma tv's, and office for Drexel Dining Services, and office for Student Union Operations, two study/meeting rooms, a boardroom, and an information desk for laptop and tennis equipment rentals.
Ad blocker interference detected!
Wikia is a free-to-use site that makes money from advertising. We have a modified experience for viewers using ad blockers

Wikia is not accessible if you've made further modifications. Remove the custom ad blocker rule(s) and the page will load as expected.